Hello, and welcome to yet another new blog. Does the internet need more blogs? Probably not, but it's something I've done since I first got my hands on a computer and it's something I really want to bring back and focus more on in 2022. So here we go!
I decided to start fresh in 2022, new domain name, all previous posts removed and edit the pages to be more up to date. So why Life with Vero? I was using Veroicone.com to blog on for years, but it didn't feel like me. Sure it was an online handle that I've used for years now, but the name to me didn't really fit a blog website. So in early January, I decided to try to register the previous blog domain that I used, but that was proving to be difficult as I was having some trouble. I took it as a sign though to start brainstorming ideas. On January 15th I randomly thought of Life with Vero and fell in love with the name! Is a similar name used all over the internet in probably hundreds of blogs? Yes! But I still liked the name and it felt more like me than any previous name I've used.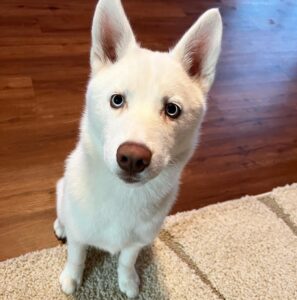 So here we are. Welcome to Life with Vero. A lifestyle blog of me, Veronica. So I guess I should introduce myself to those that don't know who I am. I am 35 years old (but I am turning 36 on January 17th … so basically tomorrow lol) and I reside in Florida. I live in a 3 bedroom house with my sassy and cuddly Siberian Husky named Piper. This is my little place on the web to discuss everything and anything in my life. From what's going on with my dog, the journey to saving for my own house (currently renting), to dating (became single again last year), the recent shows and movies I've watched, and so much more.
I have a full-time job at Discord (yes it's the best job ever), stream a few days a week on Twitch, make YouTube videos, and between all of that try to find time to use my paper planner to organize my life and try to read as much as possible.
This website is still slightly under construction, but I am off this week from work for my birthday so I have plenty of time to edit it to where I want it to be! Speaking off my birthday, on January 17th (aka tomorrow) at 7pm EST I'll be doing a subathon stream on Twitch. Stop by and say hello 😀
I think that's it for now. I have plenty of ideas for this blog this year, and blogging is something I have been really wanting to get back into for years now. Maybe 2022 will be my year?! It's worth a shot anyways.