Another month and more things watched. I also watched some shows that are back for their seasons, but I'll add those in once those seasons are over! Let's get into it.
Hocus Pocus 2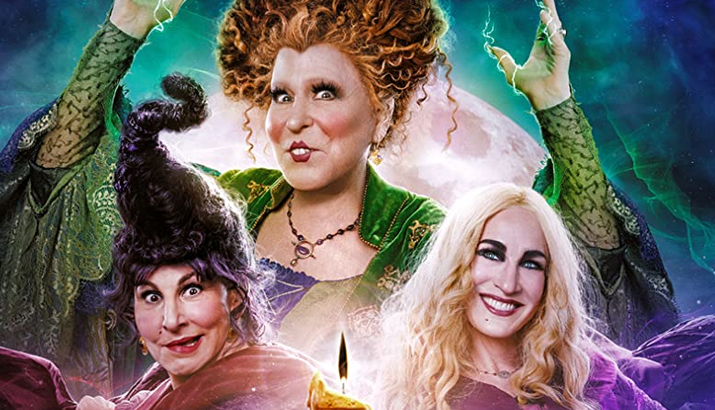 Of course, I had to watch Hocus Pocus 2 for spooky season. I was pleasantly surprised since it's a sequel. The original Hocus Pocus was always a favorite of mine since I was a kid, so had to check out the new one. It was nice seeing the ladies back and overall I really enjoyed the movie. Next year for Halloween I can see myself watching both movies.

Interview with the Vampire (season 1)
I went into this with an open mind. I read the book and watched the movie earlier this year, so I was excited when I heard about a TV show being made. The show is incredible. I love the changes they did and how it's a continuation almost of the movie. So far I am loving this show and I'm excited to see how it continues.

Good Doctor (season 2)
I needed a break from all of the murder series I was watching and decided to check out Good Doctor, I'm in season 2 right now and I'm enjoying the show. I wasn't sure if a medical drama was for me, but I'm enjoying it so far. I don't know how long I'll keep watching it, but I could see myself watching more seasons.

Marry Me
Honestly, I just watched this movie because of the cast. It was a cute movie with Jennifer Lopez and Owen Wilson and I liked it. I love me a good rom-com.

The Rookie: Feds
I LOVE The Rookie so I was excited to hear that they did a spinoff. I love Niecy Nash as well as the main character and I hope the show lasts.

Halloweentown
I've seen this movie a lot. It came out originally when I was around 12 and I try to watch it every year if I can. Must watch Halloween or even not-Halloween movie.
I'm a little sad at the lack of Halloween-related movies or shows for October, but 2 isn't terrible. Overall not a bad watch month!